Solutions / Market Research
Unparalleled insights into the
complex world of digital marketing.
Knowing your competitors' moves in the digital space is paramount to understanding your market dynamics and your external business environment.
COMPETITIVE INSIGHTS
Benchmark your online performance.
Know which digital channels are generating the largest volumes of traffic to your competitors' websites and understand the power of their brand as well as their media strategies.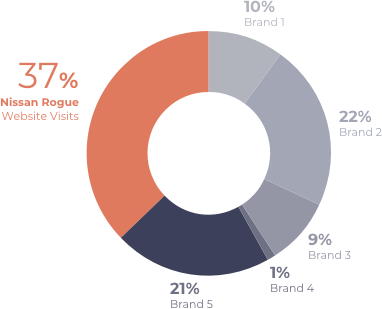 GEO DISTRIBUTION
Map your competitors' geographical reach.
Understand exactly where interest in your competitors brands is originating from.
Knowing which geographical regions are most likely to convert on a specific campaign allows for a better-optimized targeting, a lower cost per click and, ultimately, a better return on investment.
WEBSITE PERFORMANCE
Identify competitive threats and fast risers.
Identify your position across each stage of your consumer's journey online. We can show you daily movements in product trends, and categories on competitor sites as well as on online marketplaces.
You'll be able to qualify market opportunities and be the first to jump on new consumer trends.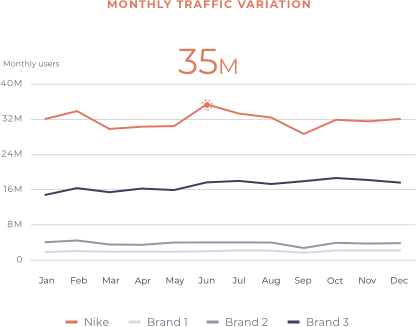 Want to continue the conversation?
We help ambitious leaders rise above competition through data-driven intelligence. Together, we create enduring change and results.
Innovative Brands use our data for
We are passionate about Data and Digital and fueled by data-driven decisions that align our clients' goals with the technological world we live in today.
Customer
Segmentation

New Product
Development

Market
Intelligence

Social Media
Strategy

Budget
Allocation

Brand
Tracking

Campaign
Analytics

In-house Media
Planning
Hear more from companies like yours